Toll Booth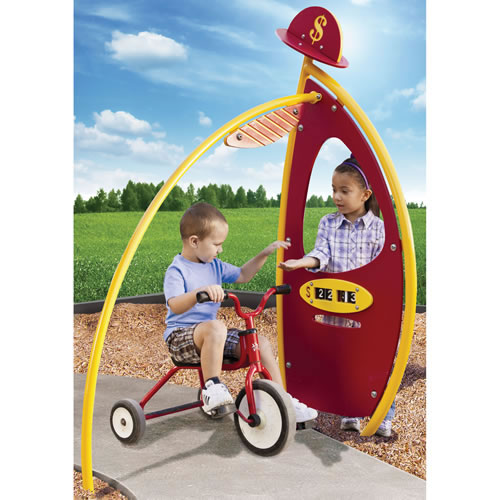 Ordering Playground Products

Shipping & Lead Times

Kaplan will always strive to meet your scheduling needs; however, due to factors beyond our control, this is not always possible. Variables such as manufacturing delays, transit times or weather can cause unavoidable delays.
Kaplan cannot guarantee any delivery or installation date.
Lead times can vary from 6-12 weeks or longer depending on the time of year.
Freight is quoted on a per order basis and will vary by item(s) and location. Free or discounted freight is not available on playground products.
Call before delivery is available. Contact information must be provided.

When Your Order Arrives

Structures are bulky and heavy. Customers is responsible for unloading equipment unless lift-gate service is ordered (cost varies). Lift-gate service will only get the product off the truck, NOT to your storage area.
Check all items for damages and shortages BEFORE signing your delivery receipt. Note any missing items or damage on bill of lading.
Kaplan is not responsible for any damages or shortages not reported within 48 hours.

Installation

Customer will be responsible for maintaining the playground. This should include periodic inspections for loose or missing hardware, surface rust, worn parts and raking/replenishment of loose-fill surfacing.
Installation dates and length of installation are not guaranteed.
Customer will be responsible for security during the installation. Kaplan is not liable for vandalism or theft. Security can be purchased through Kaplan or contracted directly by the customer if necessary.
Unless disposal is purchased, all trash and debris will be consolidated and stacked onsite for disposal by the customer.

Payment Options

Up to 100% deposit may be required.
Balance due upon completion.
Orders may be prepaid with check or credit card.

Sales Tax

State sales tax if applicable.
If you organization is tax-exempt, a copy of the certificate should be submitted with your order.

Warranty

Lifetime Warranty: steel posts, stainless steel hardware, aluminum decks, component clamps and post caps. This does not include cosmetic items or surface rust.
Limited 15-Year Warranty: perforated-steel decks.
Limited 10-Year Warranty: rails, rungs, loops, rotationally molded plastic components, and sheet plastic components.
Limited 5-Year Warranty: plastic timbers and rubber tile.
Some warranties may vary by manufacturer.
Warranty does not include the labor or cost of labor to install warranty-replaced parts.