Kaplan Kids Puppets - Set of 7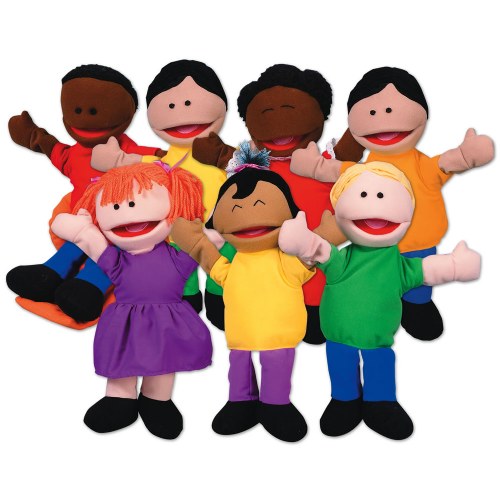 2 years & up. Come join the fun as you learn with the Kaplan Kids. Add excitement to circle time, storytelling, language lessons and more. Our adorable puppets have their own personalities plus they include diversity and inclusion. Each puppet is 14" long with a working mouth, and moveable arms and legs. They have permanently stitched features and are made of soft plush durable polyester that is easy to clean and maintain.
Reviews
Overall Rating:
Counselor
Setting:
Elementary School
Puppets to the Rescue
January 23, 2013
As a counselor, I find the use of puppets as a different medium for children to express their feelings. One of my current clients is a selective mute and the puppet encourages her to "Talk Through her Emotions" in a safe and fun way. The other children always ask, "When can we play with the puppets again?"
Amazing!
poor cuality
March 22, 2011
puppets had a little problem on the inside mouth to0 flat could not insert fingers so kids can make them talk