DIY Rainbow Scratch Art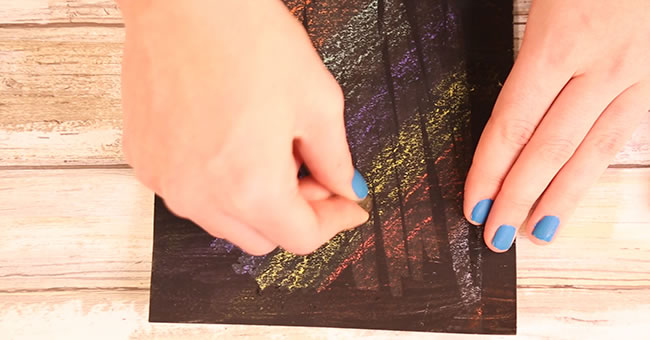 DIY Rainbow Scratch Art is a timeless activity that encourages artistic exploration and creativity in students. With a few simple materials, you can make DIY scratch art in the classroom or at home. Simply color a rainbow pattern or any design of your choosing on a piece of construction paper or watercolor paper, paint the sheet of paper with a mixture of acrylic paint and dish soap, and scratch off the paint to reveal the design beneath! Students will also hone their fine motor skills as they color, paint, and scratch the paper.
Consider incorporating this activity into the classroom to challenge students' creative thinking and to encourage artistic discovery. Have students create their own designs on the paper, and then scratch away the paint in a design of their choosing as well. Each student will have his or her own piece of art—unlike any other!