Jumbo Farm Animals (set of 7)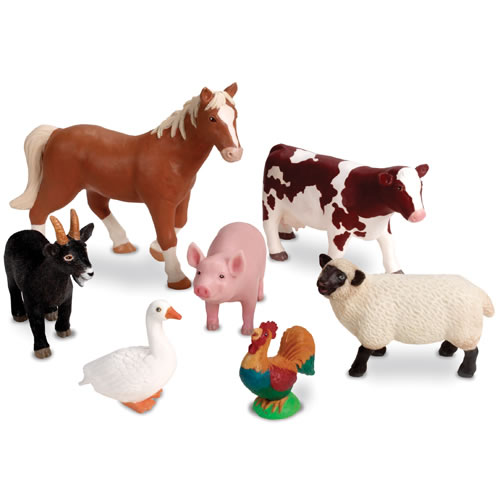 2 years & up. What do the animals say? What are their names? These are but a few things that can be discovered playing with this farm themed set. The set includes the most popular farm animals - pig, horse, cow, goat, sheep, rooster and goose. Horse measures 10"L x 7 1/2"H. All animals are made out of durable, non-toxic plastic.

Reviews

Adorable, fun, educational, and great for kids!

April 30, 2012

We loved the Jumbo Farm Animals and the Jumbo Pets! The teachers and case managers were fighting over them so I am going to order more sets when our budget allows! The adults love it, the kids love it, and our families love it!