Gears! Gears! Gears!®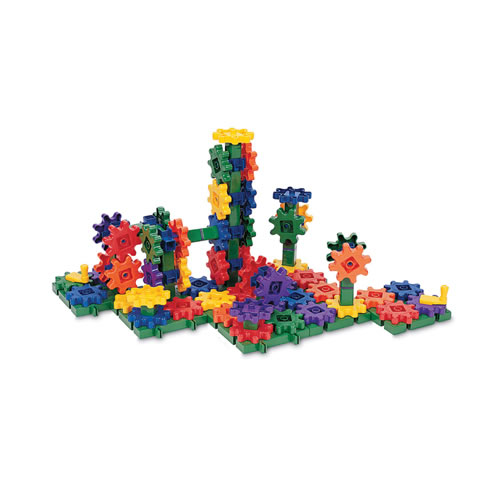 3 years & up. Challenge patterning and problem solving skills with this exciting set of gears, cranks, connectors, pillars, and interlocking plates! Includes over 80 pieces in one size for hundreds of 3-dimensional possibilities.

Reviews

Overall Rating:

kteacher12

Role:

Early Childhood Teacher

Setting:

Elementary School

kteacher12

August 12, 2012

These gears are great open ended learning for kids!

Overall Rating:

mrsL

Setting:

Elementary School

Fun while learning

May 25, 2010

I love this product because children can learn how gears work while playing. This is a Science standard in most states and children get a good opportunity to explore this concept!