Scents Sort Match-Up Kit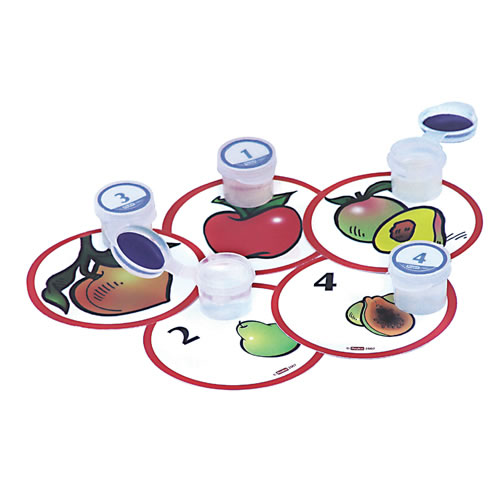 Reviews
January 31, 2011
I am impressed with the concept of the scnets soring match-up kit (I love all of the different scents included) but I am a little disappointed in the double-sided image cards. The pictures are nice but the cards are very flimsy. I would like to see them printed on a harder cardboard type of card (or a scent labels glued on carboard cards). I feel that these cards have the potential to be bent/ruined easily.
Overall Rating:
Livelaughlove
Role:
Child Care Director/Owner
Setting:
Child Care Center
A little pricey, but fun!
May 20, 2010
The price seems a little high at first glance, but there are THIRTY scent filled cups and there are 6 different games you can play - or you can just use the scents during a group time. It is a lot of fun to guess the scents and hear what the kids think and the smells really are true to the items.