K'NEX® Renewable Energy Set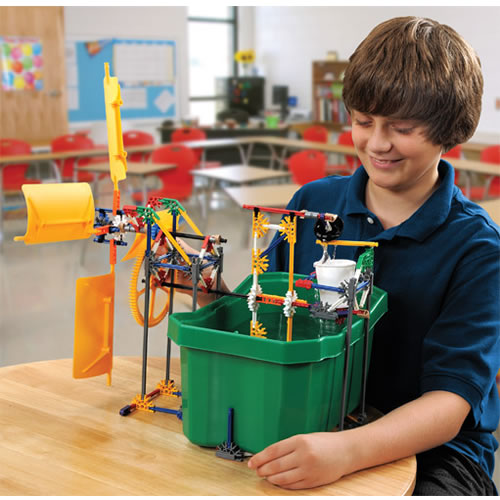 Grades 5 - 8. An outstanding series of STEM investigations will have students generating electricity to operate models as they experiment with renewable energy systems. Students will compare and contrast the power and efficiency that can be realized from wind, solar, and water powered machines. Accommodates 3 groups of students working simultaneously as they learn about issues and concepts that will impact their future. Includes 550 K'NEX® pieces and instructions to build 9 curriculum related models, 1 1.38v 500mA solar panel, 3 motors and power cords, 1 capacitor for energy storage, and comprehensive teacher's guide.

Engineering and Design Learning Opportunities for Elementary Students→

Check out our Insights and Inspirations article for ideas on how you can incorporate more engineering and design learning opportunities into the classroom.