Commotion In The Ocean Book And Puppet Set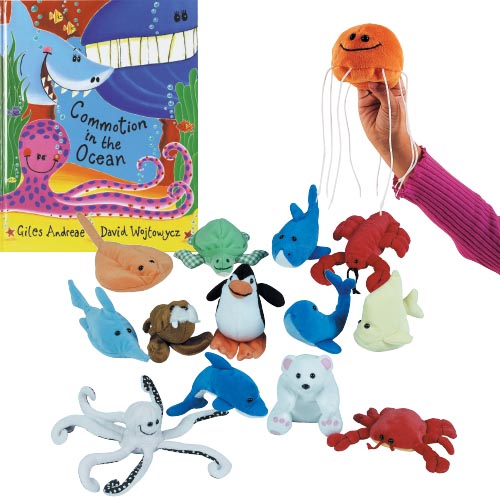 Colorful and bold illustrations of the ocean animals combined with sophisticated rhyming and word play techniques make this book fun for the eyes and the ears. Add finger puppets to give students opportunities for retelling and other oral language skills.
Reviews
Ratings-Only Reviews (Based upon 1 ratings-only review)
Overall Rating:
Performance:
5.00 out of 5
Would Recommend?
Yes: 1 out of 1