Don't Break the Ice Game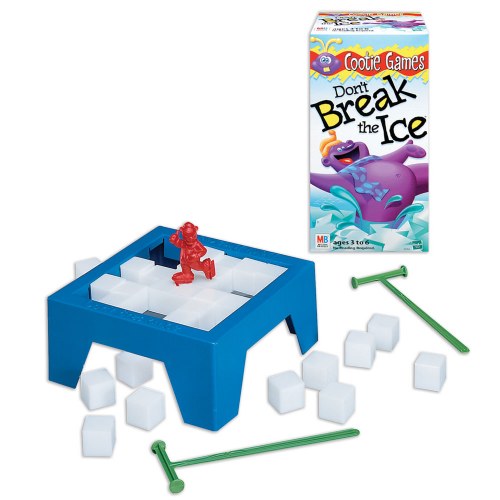 Reviews
Overall Rating:
laxbear
Role:
Early Childhood Teacher
classic game
June 22, 2011
I had this game when I was growing up, probably around 7-8 years old. It was a favorite game of mine and my older brother and sisters! It gets a bit frustrating replacing the ice cubes after you play once, so I wouldn't recommend this to younger children as it takes problem solving skills to replace the ice blocks and strategy skills to keep the blocks still standing.
Overall Rating:
mrsL
Setting:
Elementary School
Classic
June 23, 2010
This game is a classic and my kids enjoy playing it over and over again. They do need a little bit of help putting the pieces back in to set the game up.