The Very Hungry Caterpillar Game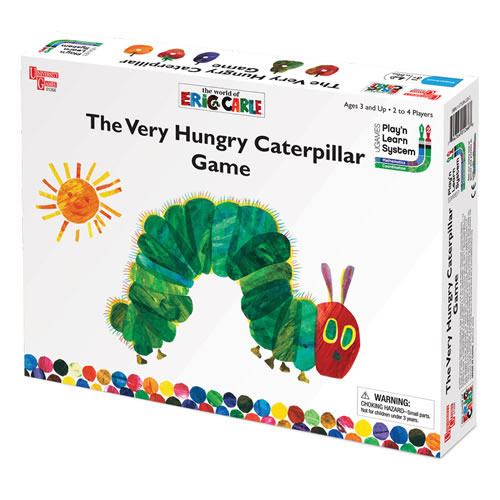 3 years & up. Based on Eric Carle's best selling book. Children will go on a journey of learning and discovery as they see their caterpillar develop from an egg and transform into a beautiful butterfly. As children play the game they will practice counting, color recognition and find motor skills all while having fun. 2-4 players
Reviews
Overall Rating:
Vern
Location:
Fairbanks Alaska
Role:
Early Childhood Teacher
Great empowerment for independent play
June 15, 2010
The children love this game. After a run through with classroom teacher and group of 4 year olds, the children can follow the prompts to successfully play the game on their own. They are also empowered to share the rules with others and continue the fun!