Math Home Activity Kit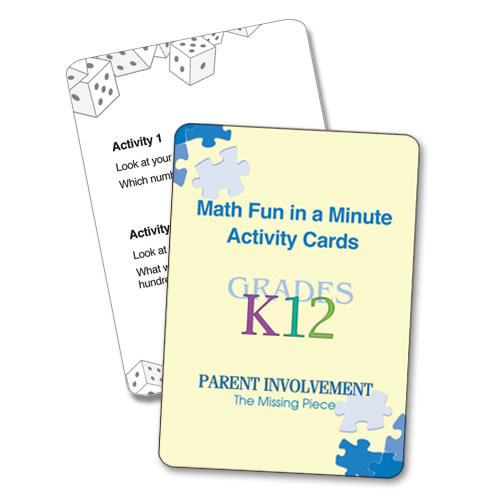 Grades K - 2. A pack of 20 activity cards and 4 dice provide extra learning activities for kindergarten through second grade students at home. Parents become partners as they work through each simple, but powerful activity, reinforcing important grade level skills in math. Available in English and Spanish.

Increasing Family Engagement in Education→

Planning Your Family Engagement Event→

Building Positive Family-School Partnerships→

Read these Insights and Inspirations articles for valuable information on a variety of family engagement topics, such as planning a family engagement event and increasing family engagement in the classroom.