Family Fun Events Theme Kit Set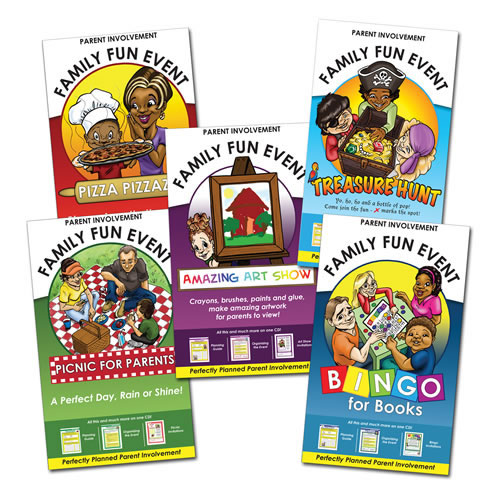 Each of these CDs contains all the information you need to add fun and excitement to your Perfectly Planned Parent Involvement Workshop. Complete with scripts, invitation/flyer templates, and decoration/food ideas. Designed to compliment the skill-based workshop survival kits, you can match up any theme with any skill at any grade level. You choose what works best to meet your needs. Includes Pizza Pizzaz, Bingo for Books, Picnic for Parents, Amazing Art Show, and Treasure Hunt kits.

Increasing Family Engagement in Education→

Planning Your Family Engagement Event→

Building Positive Family-School Partnerships→

Read these Insights and Inspirations articles for a variety of tips and resources you can use to encourage family engagement.