Snappers Manipulative Set (50 Pieces)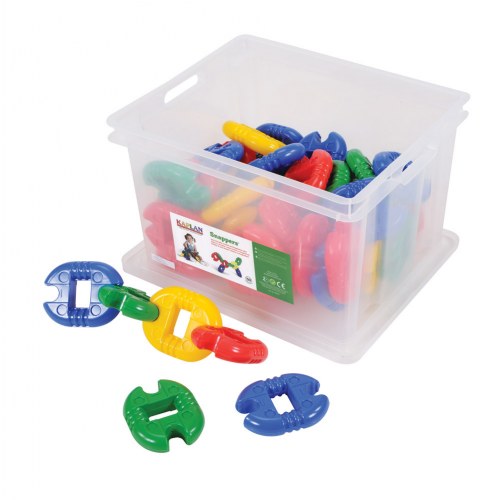 2 years & up. Ideal for imaginative play. Extra-chunky building links are easy to connect from any direction. The jumbo-size shapes are ideal for small hands. A great set for fine motor and manipulative areas and for the young architect who is just starting to build. Easy to clean and sanitize. Comes in its own container for storage.
Reviews
Ratings-Only Reviews (Based upon 1 ratings-only review)
Overall Rating:
Performance:
3.00 out of 5
Would Recommend?
Yes: 1 out of 1