Magic Briks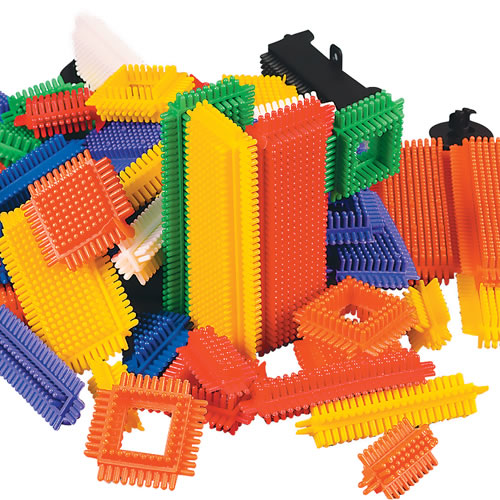 3 years & up. These unique unbreakable blocks are so easy that even the youngest children can build. Soft bristles interlock when pushed together and stay attached until they are pulled apart. Set contains blocks in lots of shapes and sizes, plus wheels that really turn. 70 pieces.
Reviews
Great blocks, skimpy package.
December 27, 2011
There was plenty of room in the container. Couldn't you have filled it up? The blocks are expensive for what you get.
Overall Rating:
parentandteacher
Kids love them, but many small pieces
May 16, 2011
The children really enjoy building with these Magic Briks. I thought we would get more large pieces, but the set had quite a few small pieces (some have the circumference of a Dime). Many different shapes in set, not just rectangles.
Magic Briks are exactly what I wanted
September 20, 2010
I really like this product. I will have to order more real soon.
Magic Briks are exactly what I wanted
September 17, 2010
I really liked this product. I wish there would have been more of them.