Gray Leopard & Tiger Reversible Vest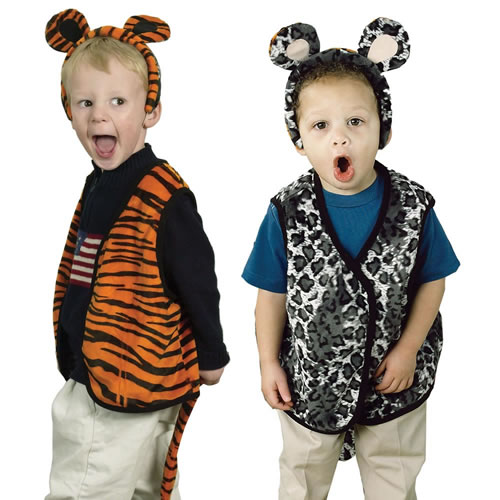 2 years & up. Toddlers can feel the fur textures and see the different designs and decide which animal they would like to be. Uniquely reversible - just flip the tail down put on the ears. Hand washable, line dry.
Customers Also Purchased

Playtime Shoe Collection
$19.95
Reviews
Overall Rating:
Reviewer
Role:
Child Care Director/Owner
Setting:
Child Care Center
Fun for the Children
November 15, 2012
The toddler children at our center seem to love these. They are very basic but safe and appropriate for toddlers and young preschoolers.
Ratings-Only Reviews (Based upon 1 ratings-only review)
Overall Rating:
Performance:
5.00 out of 5
Would Recommend?
Yes: 1 out of 1