ABC Little Books - Bilingual (Set of 26)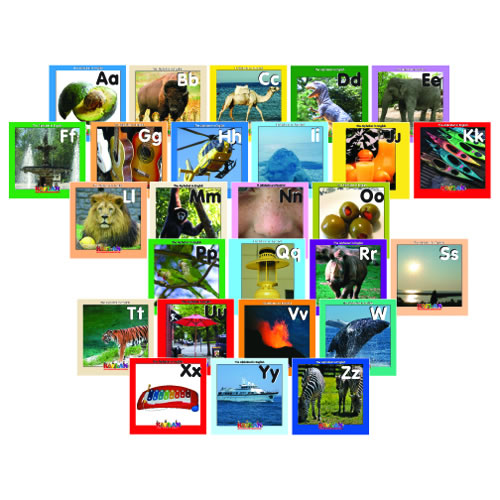 These amazing bilingual books feature real life photos of items that begin with each letter of the alphabet. Children will enjoy the sounds of the words, and will be inspired to talk about each photo. Set of 26, each focusing on only one letter of the alphabet.
Reviews
Overall Rating:
Maestra
Location:
Indianapolis, IN
Setting:
Elementary School
Great English Spanish ABC Books
September 28, 2012
These are excellent books because they help teach the alphabet to students who speak Spanish. They enrich vocabulary in both language and put students on the path to becoming readers and writers as well as speakers in both English and Spanish. My spanish speakers have improved their English and their English speaking peers are learning Spanish. This is a great product!
Ratings-Only Reviews (Based upon 2 ratings-only reviews)
Overall Rating:
Performance:
3.50 out of 5
Would Recommend?
Yes: 2 out of 2