Corrugated Bordette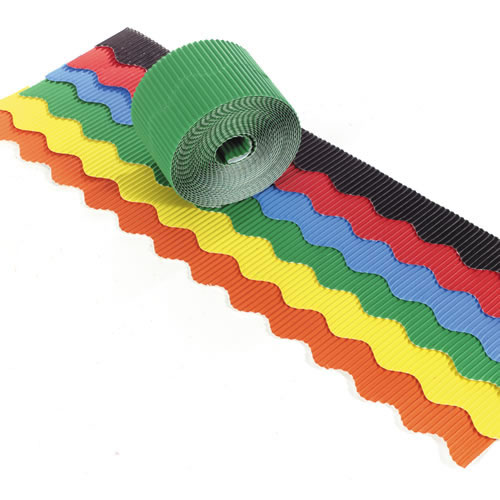 Scalloped edge cardboard trim, 2 1/2 inches wide x 50 feet. Purchase the 6-pack and SAVE!
Reviews
Bulletin board starter set
January 13, 2012
Use this set for borders of bulletins. Or how about creating a quick and easy crown? You can also make frames for art projects with this. The possibilities are endless.
Ratings-Only Reviews (Based upon 1 ratings-only review)
Overall Rating:
Would Recommend?
Yes: 1 out of 1