Talk Block (Set of 5)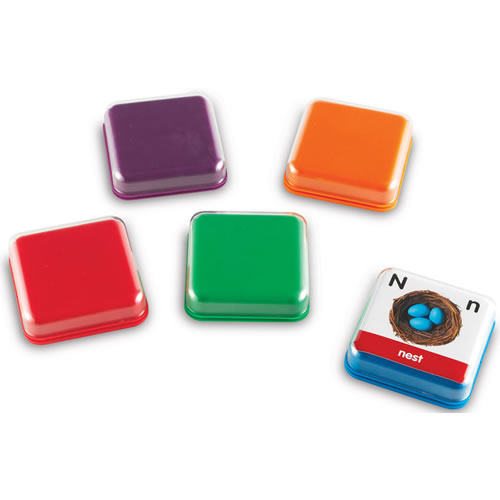 PreK & up. Listening and speaking practice plus visual reinforcement - at their fingertips! Simply insert a card with any content and press down to record or replay. 30 seconds of sound recording capability and play back. Simple operation - records, plays back, and instantly records over at next use: switch prevents recording over data. Removable clear top for card inserts (not included), recessed holes on back for wall mounting, 3 AAA batteries required (not included). 3 3/10"L x 3 3/10"L x 1"D.

How to Set Up Your Preschool Literacy Learning Center→

Discover tips and resources for setting up your preschool literacy learning center with this Insights and Inspirations article.