Toddler Paint Easel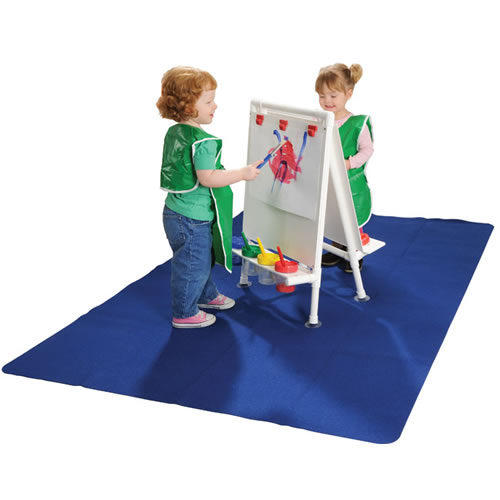 Perfect sized with suction cups that hold easel on the floor so it doesn't move around. Paint cup tray holds 4 paint cups (sold separately) on each side which is just enough for beginner painters. 20" W x 31" H. Mat and paint clips are not included.
Reviews
Overall Rating:
tnthunt
Role:
Child Care Director/Owner
Setting:
Child Care Center
Poorly made for toddlers
May 20, 2010
Rec'd this product and was excited...two weeks after we had it the toddlers were able to pull the piece that holds the paint cups off...it is just screwed in with one screw on each side into a piece of plastic tubing...so once it was pulled off we had to drill another hole in the piece and attach it with an electrical tie...this item costs too much to be so cheaply assembled. It is the perfect height for toddlers and it is easily cleaned...just poorly assembled.