Round 18" Observation Mirror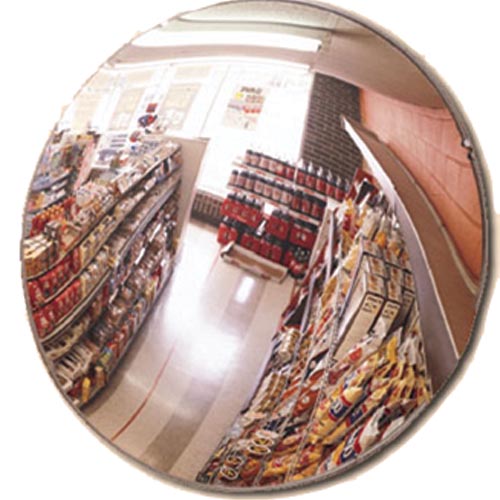 Be able to see the children at all times! This shatter resistant, wide angle mirror eliminates blind spots and enhances visibility. Lightweight and fade resistant. Convex mirrors and mirrored domes provide a view around corners. Easy installation. Telescoping bracket included. Indoor use only.
Reviews
Overall Rating:
Livelaughlove
Role:
Child Care Director/Owner
Setting:
Child Care Center
Help with supervision
May 20, 2010
Our changing area makes it difficult to see all of the children in the classroom if a teacher is alone and changing a diaper. This mirror was the perfect solution and I wouldn't even have thought about it if I had not seen it offered on this site. Thank you Kaplan for eliminating that problem!
Ratings-Only Reviews (Based upon 1 ratings-only review)
Overall Rating:
Performance:
5.00 out of 5
Would Recommend?
Yes: 1 out of 1