Carpenter's Tool Kit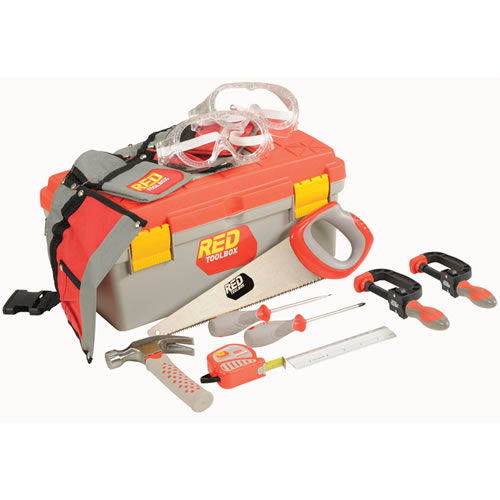 8 years & up. Specially designed tools to fit a child's grip, this set of carpentry tools includes all the tools necessary to build simple creations to more complex projects. Tools are sharp and require adult supervision. Use this opportunity to share tool safety and carpentry knowledge while building team work and learning together. Includes: tool box, handsaw, 2 pairs of goggles, 6" ruler, 10' tape measure, phillip and flat head screwdrivers, tool belt, 6 1/2" hammer and 2 clamps.

How to Set Up Your Preschool Dramatic Play Learning Center→

Be sure to read our Insights and Inspirations article for tips on setting up your preschool dramatic play learning center.