Toddler Sized Indoor/Outdoor Sand & Water Table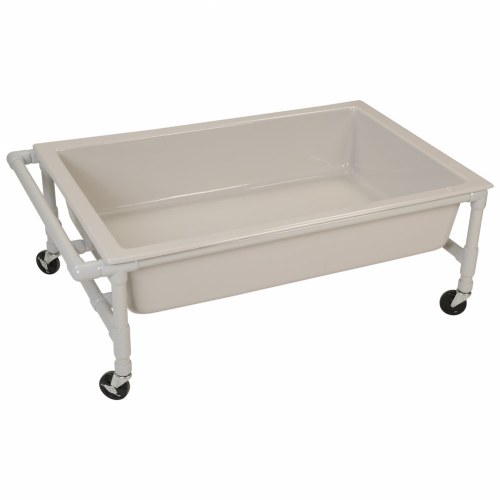 High quality, furniture grade PVC frame is maintenance-free, lightweight, peel-proof, and won't rust or corrode. 4 heavy-duty casters make it easy to move. 2 casters lock for stability. Assembly required. 17"H x 45"W x 28"D.

Choosing a Sand and Water Table→

Read our Insights and Inspirations article for a list of questions that will help you determine the most important factors you should consider as you choose a sand and water table.
Reviews
Overall Rating:
Reviewer
Role:
Child Care Director/Owner
Setting:
Child Care Center
Good Table
November 15, 2012
This is a good sand/water table. However, for the price it should probably include the cover. Overall, the quality is good.
Ratings-Only Reviews (Based upon 1 ratings-only review)
Overall Rating:
Performance:
4.00 out of 5
Would Recommend?
Yes: 1 out of 1