Leprechaun Trap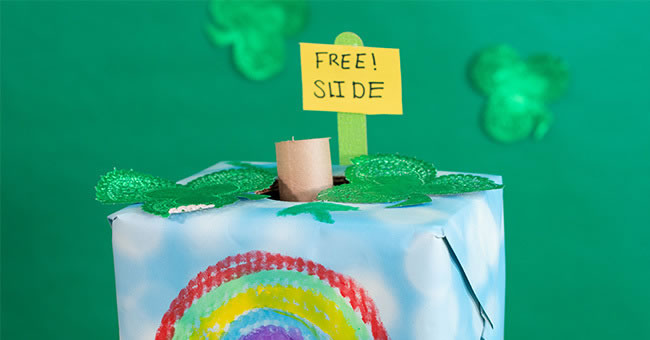 May the luck of the Irish be with the children in your classroom as they create and set traps to capture leprchauns this St. Patrick's Day. Children will be enchanted with the idea of catching a leprechaun with gold pieces and sweet treats. Simply provide an array of whimsical, glittery craft supplies and allow children's imaginations to run wild!
Required Materials:
3
Set
Have children prop up their box in anticipation of trapping a leprechaun. Place coins and candy underneath to lure them into the trap.
4
Wait
Leave the traps out the night before St. Patrick's Day to see if the children can outsmart the mischievous leprechauns and catch one!
Bring in the luck of the Irish with this activity and more! Browse our selection of classroom arts and crafts and related resources to welcome warm wishes and to start planning creative activities and crafts.
Additional Resources
Tree Rubbings Activity
Rainbow Fish STEM Activity
Improving your Storytelling Skills