Children will sing with joy and cheer as they create these holiday Grinch Inspired Activities grinning ear to ear. Perfect for children, young and old, their hearts will grow three sizes while this classic story is being told. Inspired by Dr. Seuss' How the Grinch Stole Christmas, teachers and parents can include these two unique activities (Chimney Stuck Ornaments and Grinch Heart Slime) as educational and fun opportunities to learn through hands-on creativity and sensory play. Both are important because they foster cognitive, language, fine motor and social emotional development.
What Are Grinch Inspired Activities?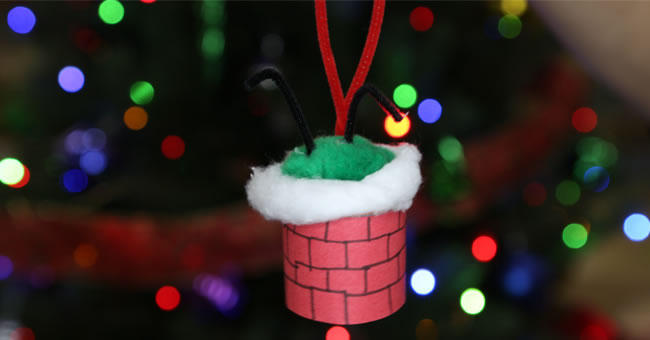 The DIY Chimney Stuck Ornaments are a cute and playful holiday activity that transforms an empty upcycled coffee pod into a chimney. Add decorations and the bottom half of the Grinch to delight in your completed craft. Children are sure to giggle as they realize the Grinch is stuck in the chimney!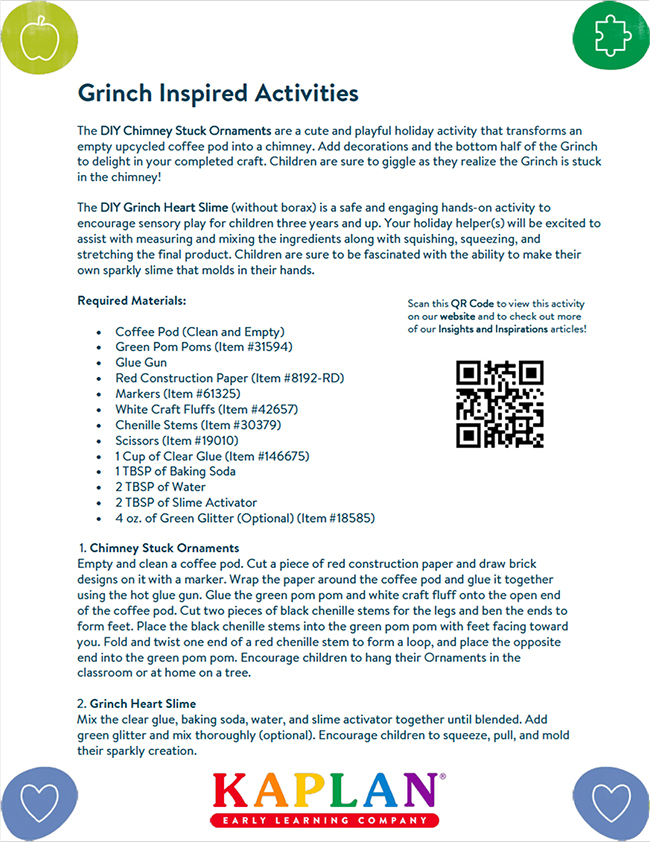 The DIY Grinch Heart Slime (without borax) is a safe and engaging hands-on activity to encourage sensory play for children three years and up. Your holiday helper(s) will be excited to assist with measuring and mixing the ingredients along with squishing, squeezing, and stretching the final product. Children are sure to be fascinated with the ability to make their own sparkly slime that molds in their hands.