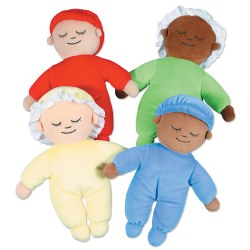 Birth & up. Celebrate diversity with these huggable fabric dolls. Sweet, sleeping faces make them fast friends! Machine washable. 10" tall.
Reviews
Overall Rating:
Morgan
Role:
Child Care Director/Owner
Setting:
Child Care Center
May 10, 2013
These are a great product for our infant room. The children really love them!!