GA Pre-K Approved Curriculum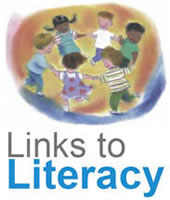 In order to provide Georgia's preschoolers with high-quality learning opportunities, Kaplan offers Links to Literacy, which has been approved by Bright from the Start Georgia Department of Early Care and Learning.
As preschoolers explore their world with curiosity and delight, they are preparing for a future filled with the need to learn. With the right tools, you can help children enter school ready to learn. Links to Literacy is based on National School Readiness Standards and aligned with the Head Start Child Outcomes Framework. Both new and experienced teachers will find this broad based, holistic and adaptable curriculum easy to use. The curriculum provides strategies for setup of the classroom environment and activities with gender differences in mind. A gender differences booklet is included with the curriculum set.
Addresses All Areas of Development
Links to Literacy is dedicated to helping each child achieve school readiness… and more. The curriculum nurtures the essential elements of lifelong learning:
curiosity, initiative, persistence, reasoning and problem solving. It addresses all areas of development, or domains, for preschool children:
Language development
Literacy
Cognitive development (math, science, creative arts)
Social and emotional development
Approaches to learning
Physical and health development
Offers Multiple Learning Experiences
Links to Literacy offers multiple learning experiences:
Fiction and non-fiction books.
Favorite old stories and brand new books.
Poetry, to explore the beauty of language.
Books about many cultures, to appreciate diversity.
Nursery rhymes, songs and finger plays.
Field trips, to carry learning beyond the classroom.
A "print-rich" environment filled with words, charts and child-dictated stories.
Hands-on, theme-related centers, to help children learn independently, and develop social skills.
Positive reinforcement of attempted learning… and celebrations of success!
Parent information and activities to involve parents in their child's learning.
Links to Literacy Early Learning Assessment (LLELA)
Links to Literacy is now offering a new program assessment - Links to Literacy Early Learning Assessment (LLELA). The LLELA is supported by research and assists with individualization. Teachers and parents will benefit from this assessment because they will know "specific" activities and strategies to use to assist in their children's growth. Links to Literacy Assessment Manual is available with the Links to Literacy curriculum or can be purchased separately for programs that are already using the Links to Literacy Curriculum.