Your Trusted Partner for Florida VPK & School Readiness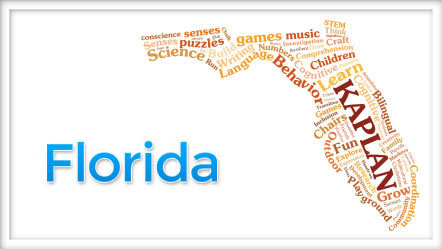 Kaplan is proud to extend its long-standing tradition of supporting you -- Florida's early childhood professionals and caregivers – with this website, which is designed to help you create quality learning environments for young children. With the click of a button, you will find the information and resources you need to design and operate a high quality pre-kindergarten program for young children and their families in your area.
Participation in Florida's Voluntary Pre-Kindergarten Program and School Readiness Program ensures that children are ready for a great kindergarten year and lays the foundation for future academic success. We look forward to playing a role in that success story!
Professional Development Available

Looking for Professional Development on any of the curricula lists below? We've got you covered. Contact our Professional Development department.





Learn Every Day and Nemours BrightStart! Super Set Kit for FL VPK

The webinar training for the Learn Every Day Nemours BrightStart! Super Set is a series of 3 webinars. Attendees will receive a certificate upon the completion of each webinar which states the session attended.

View the recorded Webinars:

Session One – Overview - View Webinar
Session Two – Integrating Nemours BrightStart into your day - View Webinar
Session Three – Integrating the curriculum into your classroom - View Webinar

Links to Literacy for VPK Providers

Interagency Partners for VPK Implementation

Professional Associations

Additional Resources

Gold Seal Accrediting Bodies

For a list of all Gold Seal accrediting bodies, visit: this site

Some of the preceding links are external to Kaplan Early Learning Company's web site. Kaplan Early Learning Company cannot attest to the accuracy of information provided by these sites. Linking to a web site does not constitute an endorsement by Kaplan Early Learning Company, or its employees, of the sponsors of the site or the products presented on the site.

Mouse over an area to see your sales representive.